INFRA HOLDING signs contract for reconstruction of water pipeline branches in Velingrad
20 Aug 2015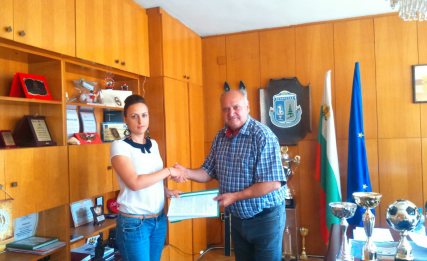 Infra Velingrad Association with leading partner Infra Roads Ltd. was elected as contractor for the construction works of the Reconstruction of Water Supply Branches along Suedunenie Boulevard – Stage I, Velingrad city project. The contract was signed on 19.08.2015 and its amount is BGN 2,581,991.35, VAT included, provided as a grant by the Enterprise for Management of Environmental Protection Activities (EMEPA). The term for conclusion of the project is 3 month from the opening of the construction site.
The route of the envisaged repair activities passes from Railway Crossing of Chepino Railway Station, through Dimiter Blagoev str. and Bratya Mavrikovi str., Suedinenie blvd. to the intersection with the Rodopi str., and Suedinenie blvd. from the intersection with Lilyana Dimitrova str. to the intersection with Drava str.
The old and depreciated water pipelines will be replaced completely within the project, which will contribute to the more balanced distribution of water among the end users and will provide the correct functioning of the main water pipeline branches. Connections with turncocks up to 3 meters into the streets, adjacent to the Suedinenie boulevard and the building supply branches will run as extensions of the distribution pipelines. Fire extinguishing hydrants will be placed at every 150 m pursuant to the requirements of Ordinance No. 2 for Fire Safety Construction and Technical Standards.